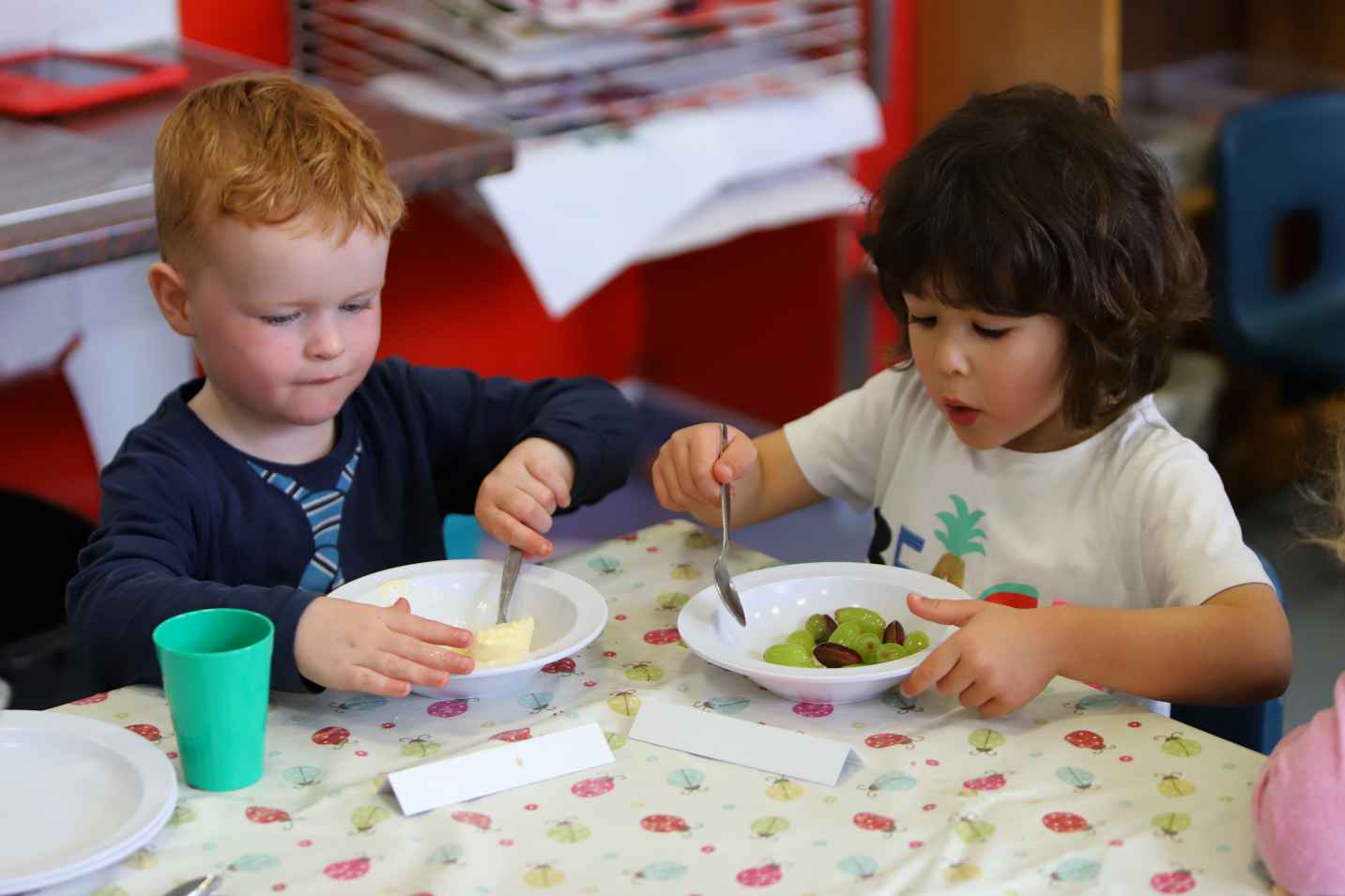 Children Staying to Lunch
Lunches are prepared and cooked at The Fields Nursery School.  All meals are prepared using fresh ingredients on a daily basis to a very high specification.
Lunches have to be ordered by 9.30am so please let us know if your child is going to be late or absent before 9.30am (please note there are no refunds for any type of absence). If your child has a school lunch you will be billed monthly in advance. Cheques should be made payable to Brunswick Nursery School. Menus are available in school or click below to see an example:
Allergens list – available from the office
Free School Meals
If you are in receipt of certain benefits you may be entitled to free school meals. Please ask at the office for more information.